We recognize that all our patients are unique and deserve to receive dental care that reflects their individual needs. Our experienced and talented dental team is committed to working with you and your family to create a comfortable, stress-free, and rewarding dental experience every time you visit our practice.
We are pleased to welcome you and your family, and we look forward to working with you.
---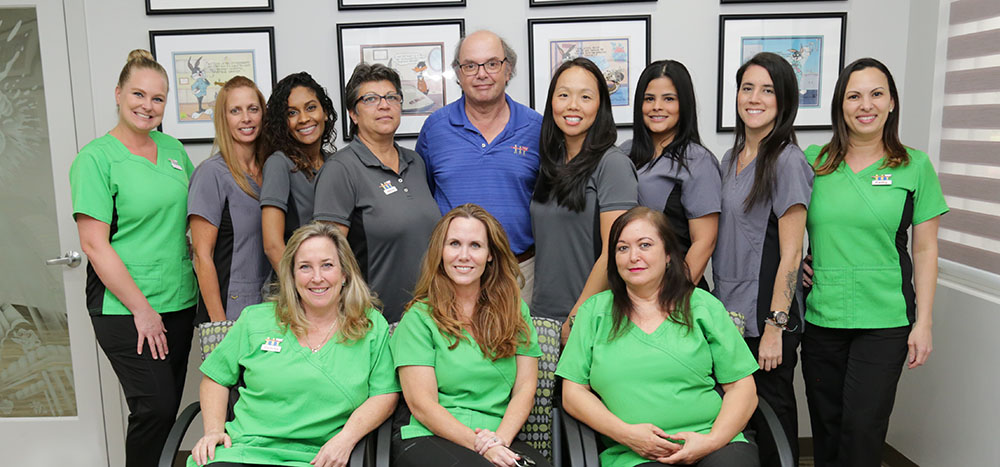 Maria
Office Manager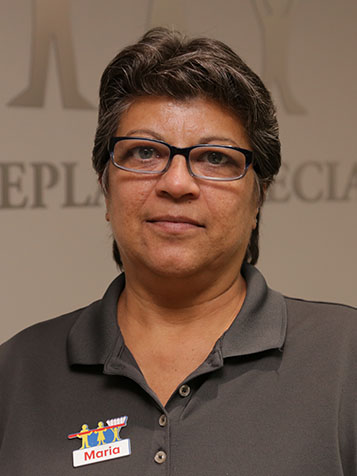 I have spent the past 33 years working as our office manager, responsible for coordinating insurance, treatment planning, scheduling, and billing. I understand how confusing the insurance industry can be, so I do whatever I can to help make the process as easy and stress-free as possible for our patients.
I have been happily married for more than 20 years, with a grown son and daughter. I love living in Cooper City and enjoy biking, camping, canoeing, and playing with all six of my pets.
Angie
Receptionist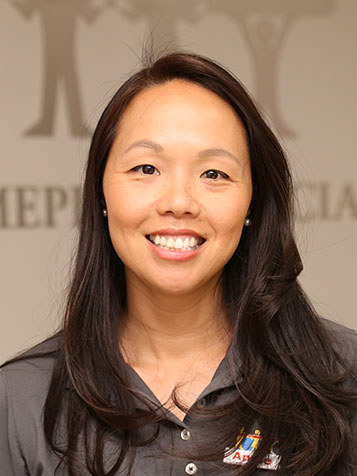 South Florida born and raised, I have worked in the dental field for more than 20 years. I am one of the first friendly faces that will greet you as you come in the door. It is my goal to make your visit as enjoyable as possible. I am always happy to see returning faces.
When I'm not spending time with the Yanowitz Dentistry family, I am with my husband of nearly 20 years and supporting our two daughters in their swim and dance teams. I am also fluent in Spanish and Cantonese.
Chrissy
Financial Coordinator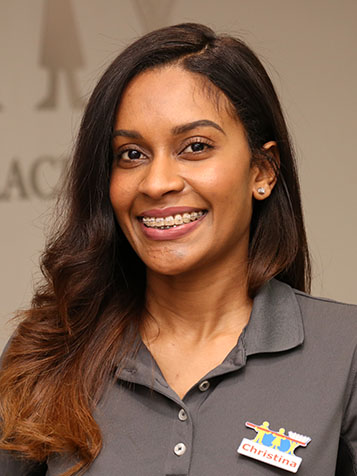 Enthusiastic and high-spirited define my personality. I am a dental assistant graduate but have transitioned to the front desk and insurance coordination. In December 2017, I started with Dr. Yanowitz's team and I am ecstatic to be working with such amazing people!
Donna
Registered Dental Hygienist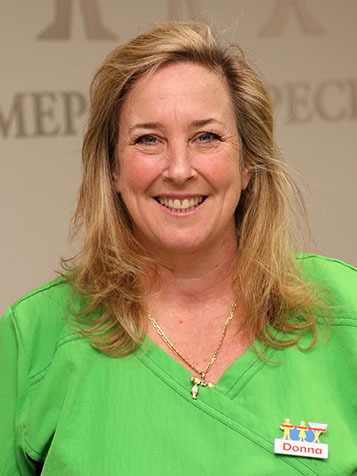 I truly enjoy working in the dental profession. I have been employed in all aspects for more than 30 years, from working in a dental lab and at the front desk, to dental assistant and lastly in dental hygiene. I attended Miami Dade Hygiene School, where I graduated with honors. I love working with people, and helping to educate them and communicate to them the need for good dental health.
I am the mother of two teenage girls and married to a wonderful man for more than 20 years. When I'm not at work, I enjoy caring for my orchids, reading, camping, and cooking.
Elise
Registered Dental Hygienist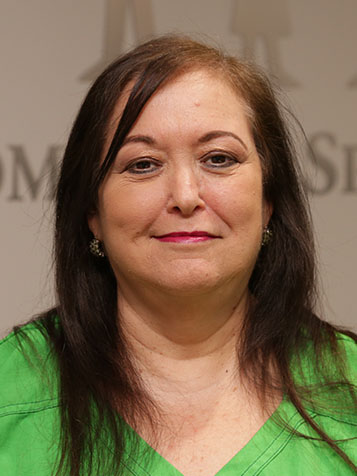 The dental profession has been a part of my life for 40 years. A graduate of S.U.N.Y. at Farmingdale, New York, I have worked as a dental hygienist in private practice and also teach at Nova Southeastern Dental School. Growing up and coming from a dental family, I was exposed at an early age to the dental field. I quickly fell in love with helping patients achieve optimal oral health and well-being by providing excellent care, compassion, and education. I feel lucky and happy to be a part of Dr. Yanowitz's team and to have the opportunity to meet and care for all of his wonderful patients.
I have a grown son and a new daughter-in-law. I enjoy crafting, hand-making jewelry, cooking, baking, and event planning, which includes designing party rooms.
Danielle
Registered Dental Hygienist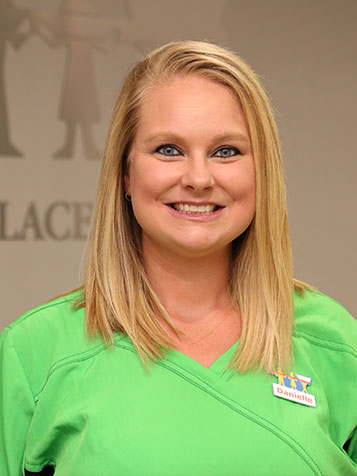 Working as a dental hygienist, I get to help people have healthy smiles and healthier lives. I'm a passionate graduate of Broward College, where I graduated with honors. I enjoy educating my patients while building a lasting relationship.
I was raised in the heart of Cooper City and, along with my amazing husband, am proudly raising our three children here. When I'm not working, you will find me at Cooper City Optimist fields, cheering on my children.
Patty
Registered Dental Hygienist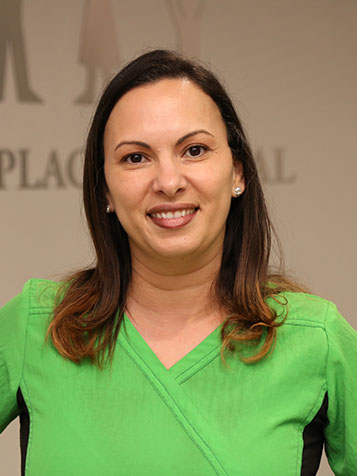 I work as a dental hygienist and provide valuable oral health care while building a trusting relationship with my patients. I perform a variety of dental cleanings, depending on my patients' oral health condition needs.
I was born in the Dominican Republic and moved to Florida when I was just 11 years old. I attended Cooper City High School and graduated from Broward Community College in 2004, where I earned an associate's degree in science, as well as my RDH. I have been happily married for a dozen years and have three wonderful children.
Deana
Registered Dental Hygienist
As a dental hygienist, my job entails cleaning teeth, as well as looking for and identifying oral disease. I provide preventive care and educate my patients on ways to improve and maintain good oral health. I began working for Dr. Yanowitz full time in October 2017, but have been in the dental field since 2004. My starting position was as a dental assistant after I was certified as an expanded functions dental assistant. My favorite part of my job is making a difference in my patients' oral health.
The reason I love working with Dr. Yanowitz is that he is very ethical and caring, along with performing conservative dental care for all his patients. As for the team, we are all like family. Even though I haven't been here as long as everyone else, I can still feel the importance of teamwork. Each and every team member goes above and beyond for the needs of the patients.
I am the mother of a college student and have been married to my husband for 20 years. I graduated from Sanford-Brown College in Fort Lauderdale, and in my spare time, I enjoy every minute with my friends and family camping or at a park.
Juliana
Dental Assistant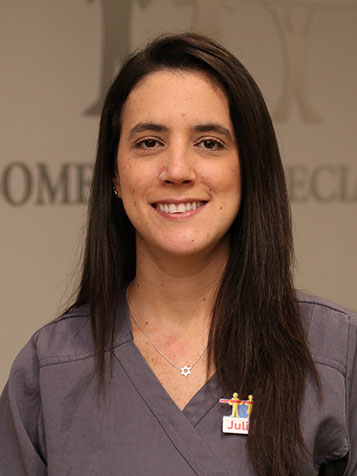 I moved to the United States from Colombia several years ago and since then I have been working as a dental assistant. I studied dentistry in Colombia, so working as a dental assistant is something that I really enjoy.
In my spare time, I practice kickboxing and am devoted to physical fitness.
Jennifer
Dental Assistant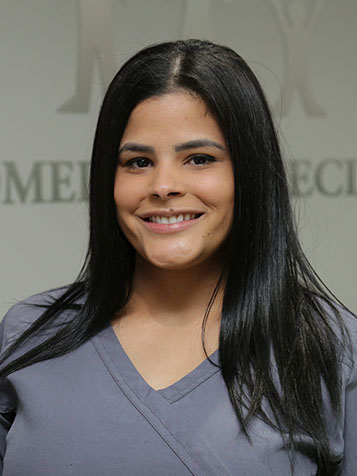 My work as a dental assistant entails many tasks, ranging from patient care to taking X-rays. I have been working in the general dental field since 2010, and working here at Dr. Yanowitz's since 2017. My favorite part of my job is seeing patients smiling because they feel good about their dental care. Working with Dr. Yanowitz provides me with the opportunity to learn something new every day due to his great experience and knowledge.
I was born in New York and raised by my grandparents in the Dominican Republic; they are my everything! I graduated from dentistry school in the D.R. in 2015 and am currently studying for an associate degree in medical billing and coding with Ultimate Medical Academy. I will be graduating with high honors this year (2018).
My future plan is to be a dentist in the United States. I am a dog lover, and music and movies are my hobbies.
Connie
Dental Assistant
I assist our doctors with all procedures and am in charge of communications with dental supply companies as our ordering coordinator. I love meeting new people and seeing the smile on people's faces when they see what modern dentistry can do and how painless it is when done correctly.
I have been married to my husband Charlie since 1990. We have a daughter Hayley who attends the University of Florida, and a daughter Aubrey who is in high school. In my spare time, I enjoy reading and spending time with my family.